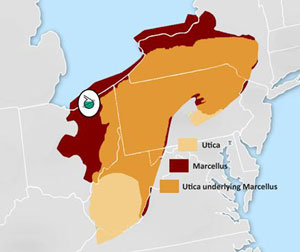 Hydraulic fracking operations are prolific in Ohio, Pennsylvania, and West Virginia. Envantage is a Cleveland, Ohio based company ideally located to serve Marcellus and Utica Shale oil and gas clients.  Our state-of-art testing laboratory provides analytical support to exploration and production efforts by offering a full range of dry gas, wet gas, and water quality analyses.
Oil, Gas, and Water Quality Testing Services
A complete suite of GPA testing methods are employed to characterize Marcellus and Utica shale tight gas and liquids. For example:
GPA 2261 for natural gas analysis
GPA 2286 for extended gas and NGL analysis
Additional methods are used to assess LPG and NGL products as well as BTEX.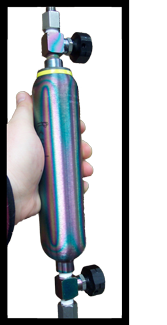 Water quality analyses are performed using industry standard EPA and SW-846 Methods.  These methods are used to determine methane in groundwater, perform wastewater characterizations, and analyze for other contaminants such as solids, VOCs, metals, and pesticides.
Reliable Testing Services for Over Two Decades
Envantage has been providing analytical expertise and quality testing services since 1992. Contact us so we can discuss your needs and recommend a testing program for your operation.
Information on this page is available in pdf format:
MarcellusUticaShaleTestingProgram