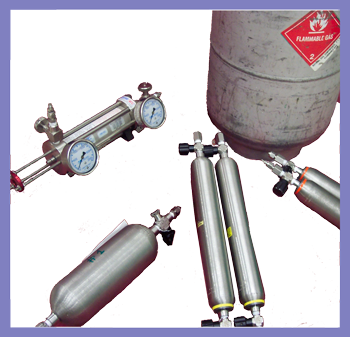 Envantage natural gas testing laboratory provides a wide range of quality and purity testing analyses. These include basic physical measurements such as density, vapor pressure, and dew point to complex composition analyses using GC and GC-MS techniques.
Testing support is provided to clients in the exploration, production, and petrochemical markets. Natural gas analytical testing applies to a broad range of gas types:
Tight gas
Shale gas
Landfill gas
Refinery gas
Biogas
Support for Marcellus / Utica Shale Fracking Operations
The Envantage analytical laboratory is ideally located in close proximity to the Marcellus-Utica shale oil and gas play. Analytical support is provided to hydraulic fracturing operations through our Marcellus/Utica Shale Testing Program.
A full suite of ASTM and GPA standardized testing methods are utilized in our natural gas testing program. Customized analyses and research programs can also be conducted.
Contact us with a call or email. We will be happy to discuss your testing requirements and develop a program to meet your needs.