Envantage, Inc. has the expertise and experience to handle all of your Laboratory/ Scientific/ Analytical Instrument service and repair. We take pride in offering unsurpassed services at affordable prices.
Analytical Instrument Repair Service
We stock a large inventory of equipment and parts and have the knowledge and skills to service your equipment and train your staff.  We will repair, refurbish, or repurpose your instrument. Services are performed at our full service analytical instrument repair facility.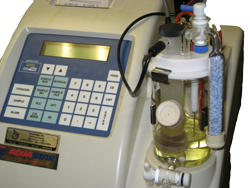 Analytical Instrument Support Service
We offer training in instrument operation and safety. In addition, we offer ongoing support services to keep your instruments in top shape.
Refurbished Analytical Instruments
Envantage, Inc. also offers a limited number of refurbished instruments for sale.
Remote Training and Software Support
Remote training is available for software, analyzer, and application training. Troubleshoot instrument problems in a cost effective, economical way by using our remote service