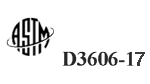 Updated! We originally identified the revised method name as D3606-18. This article was written after ASTM approved the method but before it was published on it's web site. As of mid-April it became available with the revised method name of D3606-17. This article has been edited to reflect the correct name. Apologies for any confusion….
History
ASTM D3606 is a test method that measures benzene and toluene in finished motor and aviation gasoline. Initially developed in 1977, it specified the use of two packed columns and TCD detection. MEK was the internal standard. Gasoline blends changed over the years to include alcohols and oxygenates. When ethanol became an important gasoline additive it became necessary to modify D3606 because benzene co-eluted with ethanol. Two modifications are provided in the modified method. One uses a 3 packed-column configuration and the other uses a 2 packed-column configuration. A proprietary column is required in the latter configuration. Both use sec-butyl alcohol as the internal standard  instead of MEK. Problems remain with these modified methods. Maintenance is difficult and it is hard to find effective columns that reliably separate benzene from ethanol.
ASTM Approves New D3606-17 Procedure A Using Capillary Columns
ASTM has recently approved D3606-17 and it is now available on the ASTM.org website. The latest revision of D3606 now includes a new Procedure A that uses capillary methods to eliminate ethanol interference with benzene. FID detection is used instead of TCD detection. Because  benzene and ethanol are completely resolved and FID detection is used, benzene determination is more reliable and can be measured at lower detection levels. Helium or hydrogen carrier gas is allowed. Procedure A was also developed to resolve butanols.
ASTM D3606-17 Procedure A Resolves Butanols
ASTM has recently approved specifications for the use of butanols as blending components in gasoline. This practice is likely to begin in earnest later this year. We expect wide adoption of ASTM D3606 Procedure A when this happens.
Should You Switch to ASTM D3606-17 Procedure A?
At this time (03/01/18) only packed column results are reportable for EPA certification. Because of this D3606 has a secondary Procedure B that retains the original packed column method. Procedure A is currently undergoing multi-laboratory testing to finalize correlations between the old and new procedures and gain regulatory approval. Until this is completed Procedure B must be retained and used by laboratories requiring EPA certification. When Procedure A is approved by the EPA we expect most laboratories will convert to using it and Procedure B can be eliminated from the D3606 test procedure.
Making the Switch to D3606-17 Procedure A
New Standards
Procedure A uses Methyl Isobutyl Ketone (MIBK) as the internal standard so a new set of calibration standards will be required. Two validation standards are specified depending on whether just ethanol or both ethanol and butanols will be added to gasoline. Vendors have started making standards available for Procedure A;  Spectrum Quality Standards is a vendor ready with a standard set.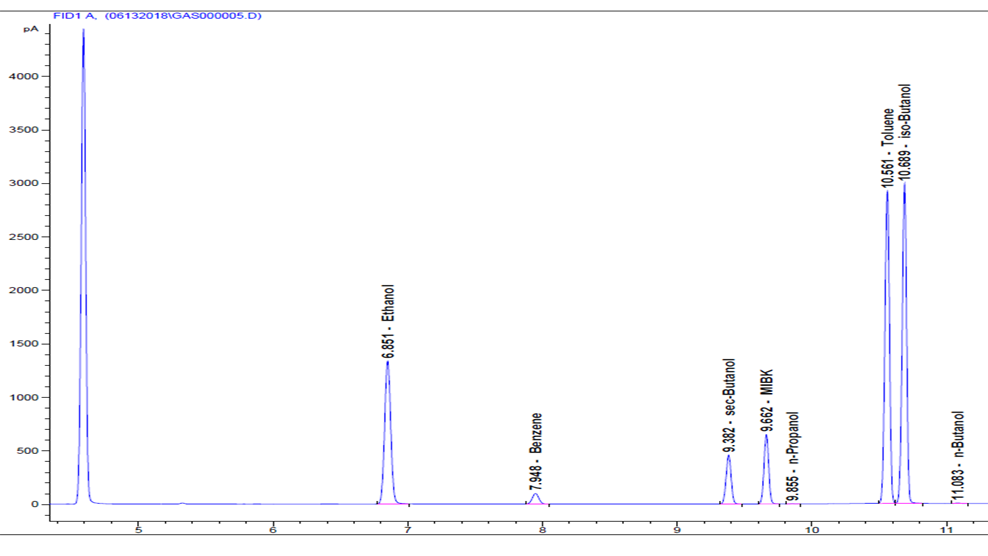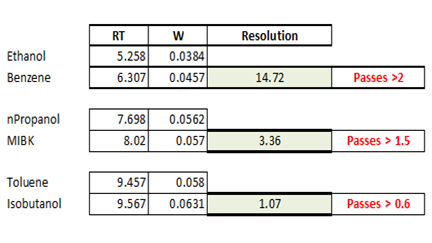 New Hardware
The new procedure uses a split port and FID. Your current instrument can likely be retrofit depending on the make and model in use. Those wishing to keep the packed column procedure can consider adding hardware components if the existing instrument supports multiple channels.
Retrofitting existing equipment requires a certain expertise to ensure proper operation. Consult an expert to make sure your instrument upgrade will be cost effective and functional. Alternatives to retrofitting your existing equipment include:
purchasing an analyzer built with refurbished equipment
purchasing a new analyzer
Envantage Can Help
Envantage has the talent and expertise to recommend the best way forward for your laboratory. We pride ourselves in providing cost effective solutions for our customers. We can retrofit your equipment or supply an analyzer built on new or refurbished equipment. Contact us and let's discuss your laboratory, your equipment, and your requirements.