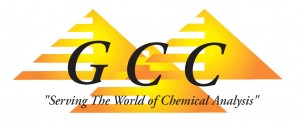 We have stepped up our game at the 2011 Gulf Coast Conference. This year Envantage is a corporate sponsor of the event. This conference, held every October in Galveston, TX, is a favorite of ours because we have so many customers in the Gulf Coast area. It's a great opportunity for us to connect with our friends and make even more friends! We host the biggest and best hospitality suite at the conference. This year we look forward to seeing everyone Tuesday evening, October 11, in the Garden Cay room, which is adjacent to the Moody Gardens Hotel lobby.
This year at the conference Envantage will be showcasing a new software product we have developed that will convert GC methods to fast GC methods. We will also be highlighting a new product we are distributing from Da Vinci Europe: the Liquefied Gas Injector (LGI). The LGI injects LPG under pressure and at room temperature directly on column.
The time/date/location of presentations and demonstrations about these products will be posted as soon as the information becomes available.