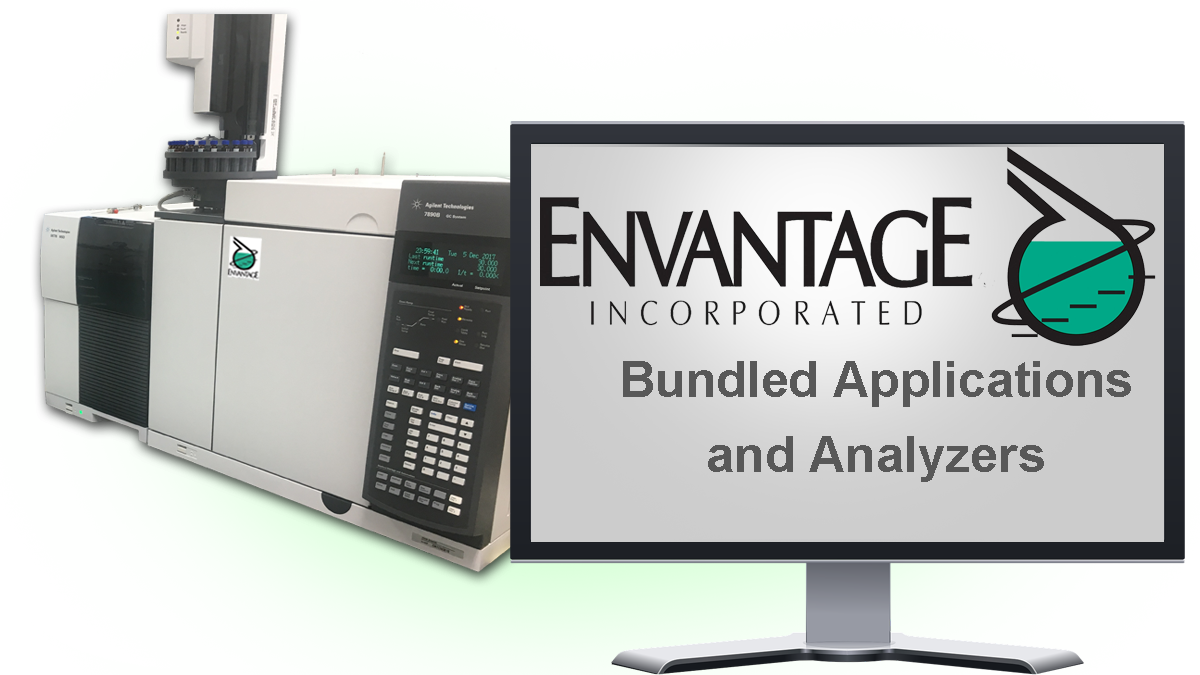 Standard and Custom Analyzers
Envantage is a technical services company that provides a broad range of analyzers to petroleum, petrochemical, and other hydrocarbon-based analytical laboratories. We can supply new or refurbished equipment, or applicate your existing equipment. We also specialize in applying new and novel technologies that can simplify and streamline your operation.
Hardware and Software
With particular expertise in chromatography we supply a wide range of GC, HPLC, and SFC applications. These applications can be compliant with standardized test methods or uniquely customized to meet your specific analytical/reporting needs. The choice of Chromatography Data System (CDS) is yours. We work with all major CDS systems. If reporting requirements are beyond the scope of the CDS a customized software solution can be provided. Simulated Distillation (Dragon II Simdis) and Detailed Hydrocarbon Analysis (Dragon DHA) software have been developed in-house and come installed with our SimDis and DHA analyzers.
Service and Support
Envantage offers expert-level hardware and software support of everything we sell. Installation and training services are available for new purchases as well as follow-up maintenance and repair services