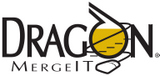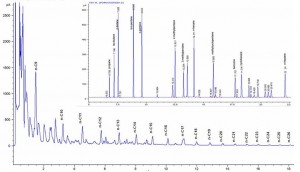 Dragon MergeIT© Software allows precise, accurate molecular and yield monitoring of whole crude and condensate samples by combining front end Detailed Hydrocarbon Analysis data (DHA – ASTM D7900/IP 601) with High Temperature Simulated Distillation data (HTSD – ASTM D7169/IP 545). It is an Excel-driven calculator with the ability to recalculate boiling point distribution at higher than normally reported resolution after accurately merging the two results.
Dragon MergeIT© is multiplatform and receives output files from a variety of commercial DHA and HT Simdis vendors such as:
Envantage Dragon SimDist and Envantage Dragon DHA
Separation Systems
AC / Analytical Controls
Dragon MergeIT© Software provides added value to all aspects of asset management quality monitoring including:
Production
Storage
Supply Chain
Refining
Extend Functionality By Integrating User Defined Programs
Envantage Dragon MergeIT©  is also available as an Envantage Bundled Application that includes onsite setup with user training and full system (hardware + software) technical support. An Envantage Dragon MergeIT© bundled analyzer system includes 2 GCs (yours or ours, new or used), your choice of data acquisition software, Dragon MergeIT© software, with PC. (Click here for more information about Envantage Bundled Applications)
Contact Us for more information about Dragon MergeIT© Software
and to request a 30-day free trial  
The 30-day trial is fully functional. Install it and locate the User Manual in the MergeSoftware folder.
Contact Us to find out more about our integrated software solution that provides improved precision in determining boiling point ranges for crude oils and condensates.