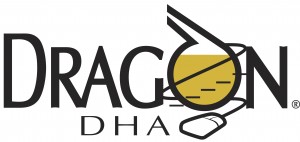 Dragon Detailed Hydrocarbon Analysis Software is an application designed specifically for ease of use in petrochemical laboratories. Dragon DHA© software provides fast and accurate identification of the hydrocarbon components of feedstocks, fuels, and other refined products. Unique to the Dragon DHA© application is the use of the "DHA Dashboard" which provides a view of all analytical results on one screen and recalculation of results in real time. Use of the dashboard as well as a fully graphical user interface allows for exceptionally fast verification of results. Dragon DHA© software is compatible with a full range of chromatography systems including:
Agilent ChemStation® (including OpenLAB CDS)
Agilent EZChrom® (including OpenLAB CDS)
Shimadzu Labsolution GC software
ChromPerfect®
TotalChrom©
Clarity Chromatography Software
Any Chromatography Data System capable of AIA (.CDF) file output
Major Features of Dragon DHA Include:
New! ASTM D7900-13 Light Hydrocarbons (IP 601)
ASTM Methods D5134, D6729, D6730, D6733, as well as proprietary methods
PONA and PIANO analyses
Quick database creation
Fast Peak identification and Results processing
Unknowns tab lists unidentified peaks in order of concentration
Unknown indexer takes the user directly to the unknown peak for identification
Unique Dashboard feature continuously presents the user with all calculated results; results are instantly recalculated when changes are made
Hydrocarbon group-type filtering
Full preview/printing of reports (Custom report section selection in development)
Results are 'bound' with the chromatographic data for instant retrieval/archiving
Original files and data are never affected (CFR Part 11/ISO 17025)
Result files are saved as CDF (AIA) format files and can be accessed by any third-party application that supports reading the AIA file format
Result files themselves work as fully functional reference databases
Full reports are stored with results for easy retrieval without reprocessing
Built In Chemical and Physical Property Calculations:
Vapor Pressure
Oxygenate content
Relative Density
Average Molecular Weight
Calculated Research Octane Number
% Carbon, % Hydrogen
Calculated Bromine Number
Mass% and Vol% Multisubstituted Ring Aromatics
TBP Boiling Point Distribution
Wt%, Vol%, Mole% of Group Types by Carbon Number
Wt%, Vol%, Mole% of Individual Components
Particulate Matter Index (PMI)
Extend Functionality By Integrating User Defined Programs
Envantage Dragon DHA© is also available as an Envantage Bundled DHA Application that includes onsite setup with user training and full system (hardware + software) technical support. An Envantage DHA bundled analyzer system includes the GC (yours or ours, new or used), your choice of data acquisition software,  Dragon DHA© software, with PC. (Click here for more information about Envantage Bundled Applications)
Contact Us for more information about Dragon DHA Software
or  Download 30-Day Trial Version
The 30-day trial is fully functional. Download, install, and locate the Help directory. You will find the User Manual. In the User Manual is a tutorial that walks you through the steps to process sample files. Demo files are included so you can try the features yourself. If you have your own files – feel free to work with your own samples.
Current DHA Users:
updated 04/2020
Dragon DHA is continually updated with new features and performance improvements.  Download the .exe file and click on it to install updates.
*****
News You Can Use – Switch to Hydrogen Carrier Gas:
The official ASTM D6730 Method specifies the use of Helium as the carrier gas.  In recent years Helium has become less available, and, as a consequence, more expensive. Switching to the use of Hydrogen as a carrier gas is not only more economical but its chemical properties affect linear velocities in a way that results in the added benefit of shorter analysis run times.
We have posted an article on our blog that was originally written in 2000 by our good friend Neil Johansen. Neil was instrumental in developing the ASTM DHA Methods that we utilize today. In 2000 he took it upon himself to implement hydrogen as the carrier gas and work out the operating conditions necessary to match the DHA component separations obtained using Helium. We have reprinted the entire article on our blog complete with instrument operating conditions and chromatograms. A pdf of the entire article is available for download.
Click here to see the blog post